August 25th, 26th and 27th, Sunday through Tuesday, at the Retreat at Perimeter Summit in Atlanta, Ga.
Pastry Live Results
The National Showpiece Championship: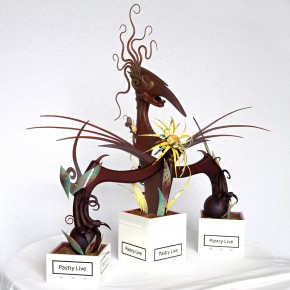 Best Overall Showpiece/Most Excellent Showpiece:
Best Chocolate Showpiece:
Team Captain Daniel Keadle
& Craig Chamberlain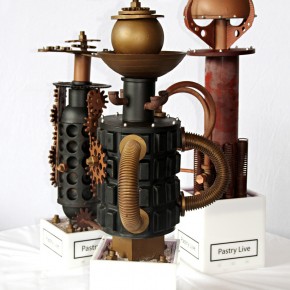 Best Artistry:
Team Captain Gonzalo Jimenez
& David Lewis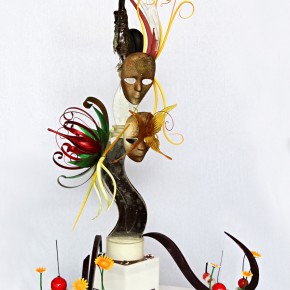 Best Sugar Showpiece:
Audience Choice Award:
Team Captain Oscar Ortega
& Alejandro Lechuga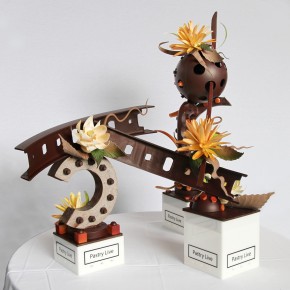 Competitor's Choice Award:
Team Captain Joshua Cain
& Sheldon Millett
Chocolatier of the Year 2012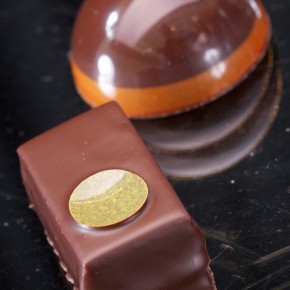 1st Place and Pastry Live's Chocolatier of the Year:
Jerome Jacob 
of Bellagio Resort Hotel and Casino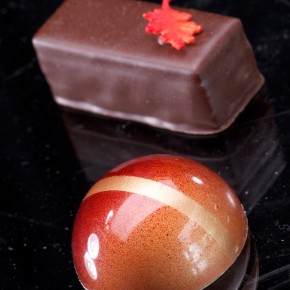 2nd Place:
People's Choice Award:
Melissa Coppel 
of Jean-Marie Auboine Chocolates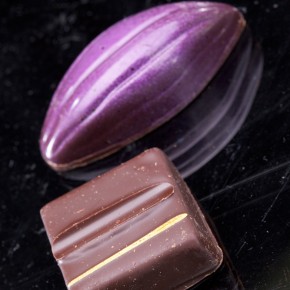 3rd Place:
Frederic Loraschi 
of CHOCOLAT Frederic LORASCHI LLC


The Art of Cake 2012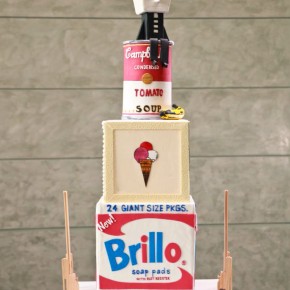 First Place:
Dawn Joy Stoika
Gaylord Opryland Resort and Convention Center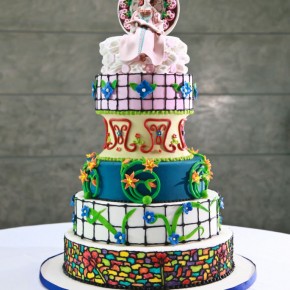 Second Place:
Dawn Davis
Dawn Bakes Cakes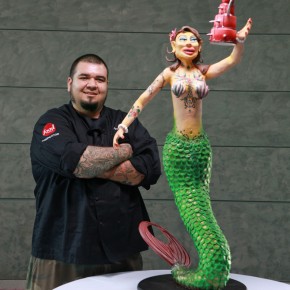 Third Place:
Valentin Garcia
The Bleeding Heart Bakery


 Pastry U a listing of Baking and Pastry Culinary Schools
The2011 Coupe du Monde de la Patisserie/World Pastry Cup winner is Spain. Italy second and Belgium Third
more info
The U.K. Chocolate Dessert of the year Competition has just been announced.
The winner of the Dutch World Chocolate Masters pre-selection is Frank Haasnoot.
full story here
World Chocolate Masters USA Winners are announced
Overall Winner Chef Sylvain Bortolini From THe Bellagio Hotel in LAs Vegas. Chef Bortoloni will go on to represent the USA in the World Chocolate Masters in Paris.
Best Degustation : Chef Frederic Loraschi
Best Showpiece : Chef Sylvain Bortolini
Third place : Chef Stephen Durfee
Second place : Chef Frederic Loraschi
The competitors are as follows:
Orlando Santos, pastry chef at The Duquesne Club in Pittsburgh
Richard Ruskell, executive pastry chef at the Montage Beverly Hills hotel in California
Frederic Loraschi, chocolatier and owner of Chocolat Frederic Loraschi LLC in Hummelstown, Pa.
Jove Hubbard, executive pastry chef at the James Hotel in Chicago
Naomi Gallego, executive pastry chef at the Fairmont Hotel in Pittsburgh
Stephen Durfee, pastry chef instructor at the Culinary Institute of America at Greystone in St. Helena, Calif.
Sylvain Bortolini, assistant executive pastry chef at Bellagio Las Vegas.
FIRST ANNUAL INTERNATIONAL PASTRY COMPETITION NYC
presented by PreGel
Overall winner Ron Paprocki of Gordon Ramsay at The London New York, NY
Second Place goes to Chris Ford of Trummers on Main Clifton, VA

Round 1 Winners
Maximo Carmona Rivera of Lacroix Restaurant Philadelphia, PA
Chris Ford of Trummers on Main Clifton, VA
Ian Gresik of Drago Centro Los Angeles, CA
Kei Hasegawa of Sashi Manhattan Beach, CA
Jim Hutchison of Foxwood Resorts Norwich, CT
Jiho Kim of L'Espalier Boston, MA
Ron Paprocki of Gordon Ramsay at The London New York, NY
Ramon Perez of David Myers Group Los Angeles, CA
Toni Roberts of C-HouseChicago, IL
Yulanda Santos of Dry Creek Kitchen Healdsburg, CA
___________________________________________________________________________
Winners were announced for the USA world Cup Pastry Team!
Jean Francois Suteau from Beverly Hills Hotel in LA
Bill Foltz, from L'Auberge du Lac Casino Resort
Frania Mendivil, form Beverly Hilton in LA
The alternate is Yoni Morales, from New York New York in Las Vegas
The tryouts for the World Pastry Cup U.S. Team Tryouts (La Coupe du Monde de la Patisserie) team were held at Grand Rapids Community College's Secchia Institute for Culinary Education on Saturday, April 17. GRCC Professor Gilles Renusson is currently the President of the U.S. Pastry World Cup team
Judges included : Stephane Treand MOF, Gabriel Paillasson MOF, Kerry Vincent, and Ewald Notter
view a slide show
More information to come soon!
Results are in for the Paris Gourmet 21st annual US Pastry Competition  held at the Jacob Javitz Center in New York City
1st place winner is Nathaniel Reid of the St. Regis Hotel in Dana Point, Calif
2nd Place went to Salvatore Settepani of Pasticceria Bruno in Dongan Hills
3rd place went to Andrew Chlebana of Joliet Junior College in Illinois,
4th place and honorable mention went to Jean Jacques Granet of the MGM Grand in Las Vegas.
The theme was , "The Olympics: Winter Games"
THE 2009 WORLD CHOCOLATE MASTERS begins today
Atlanta's Heather Hurlbert named National Pastry Chef of the Year at 2009 ACF National Convention in Orlando,Fla.
Heather Hurlbert, of Atlanta, received the American Culinary Federation, Inc.,(ACF) 2009 National Pastry Chef of the Year Award at the 2009 ACF National Convention held at the Orlando World Center Marriott, Orlando, Fla. July 11–14.
Team Chowdhury wins The 2009 National Team Pastry Championship
Results are in for the 2009
National Team Pastry Championships.
First Place: Team Chowdhury
Second Place: Team DeWitt
Third Place: Team Dadzie
Best Chocolate Showpiece: Team Dewitt
Best Sugar Showpiece: Team Salazar
Best Overall Table: Team Salazar
Best Degustation: Team Chowdhury
Sportsmanship award: Team Millican
___________________________________________________________________________
may 06 2009
THE 2009 JAMES BEARD HOUSE OUTSTANDING PASTRY CHEF AWARD

Presented by All-Clad Metalcrafters
The winner is Gina DePalma Babbo, NYC


Also nominated were:
Kamel Guechida- Joel Robuchon at MGM Grand Hotel& Casino, Las Vegas
Pichet Ong- P*ong, NYC
Nicole Plue- Redd, Yountville, CA
Mindy Segal- Mindy's HotChocolate, Chicago
more info
_____________________________________________________________________________________________
Top Ten Pastry Chef winners announced
Dominique Ansel Restaurant DANIEL, New York, NY Richard Capizzi Per Se and Bouchon Bakery, New York, NY Lincoln Carson Mina Group Restaurants, Las Vegas, NV Jemal Edwards Do & Co International Caterers, New York, NY Robert Ellinger, CMB, CEPC Baked To Perfection, Port Washington, NY Jennifer Fournier ALEX and STRATTA Wynn Las Vegas Resort, Las Vegas, NV Raymond Lammers Stein Eriksen Lodge, Park City, UT Deborah Racicot Gotham Bar and Grill, New York, NY Alfred Stephens Olives NY at the W Hotel Union Square, New York, NY Alex Stupak WD-50, New York, NY


_____________________________________________________________________________________________
The Winners of the 2009 20th Annual U.S. Pastry Competition
for the Pastry Chef of the Year are as follows:
Pastry Chef of the Year
Ajith AJ Saputhanthri - Russo's on the Bay,Howard Beach, NY
Prize: $4000.00 - Gold Medal - Silver Plaque
Second Place
Salvatore Settepani - Pasticceria Bruno Bakery & Restaurant,Staten Island, NY
Prize: $2500.00 - Silver Medal
Third Place
Andrew Chlebana - Joliet Junior College,Joliet, IL
Prize: $1000.00 - Bronze Medal
Honorable Mention
Naomi Gallego - Four Seasons Hotel Austin, TX
Prize: $750.00 - Trophy
Also participating were: John Quinn, Monica Ng, Jerome Le Teuff, Jose Manuel Hernandez, Gary O'Hanlon,
Julie Jangali, Gary O'Hanlon, Stephen Durfee, Thierry Aujard
_____________________________________________________________________________________________

Mar. 12 2009
FRANCE is the winner of the 2009 11th World Pastry Cup


Jerome DE OLIVEIRA, Jerome LANGILLIER et Marc RIVIERE were presented with the World Pastry Cup trophy,the gold medal and also with 12,000 euros in prize money. ITALY came in second : Giancarlo CORTINOVIS, Alessandro DALMASSO et Domenico LONGO were presented with the Silver medal and also with 7,000 euros in prize money.BELGIUM came in third : Alain VANDERMISSEN, François GALTIER et Raphaël GIOT were presented with the Bronze Medal, and also with 4,000 euros in prize money.Japan was the winner of the best chocolate showpiece. Team USA was the winner of the best Ice Sculpture
more......
_____________________________________________________________________________________________

The All Time Favorite Chocolate Showpiece winner
As voted on by our members and visitors is the Team USA 2007 chocolate showpiece piece done at the National Championships in Nasville USA done by Stephane Treand MOF. The showpiece features a life sized
chocolate guitar with an airbrushed painting of Tim McGraw. The second place winner was Team Japan's 2008 showpiece from The world Team Pastry Championships. Voters were asked to vote for their favorite chocolate showpiece from a selection of six showpieces. The voting was very close and Japan came in second by just a couple of votes. there was a bit of controversy as votes were still coming in past the Dec 31st deadline. In the final ruling votes recieved past the deadline were not counted. Votes received after 12/31 were not counted.Thanks to everyone who voted and congratulations to Chef Treand.









____________________________________________________________________________________________